howtoAndroid.com is re-inventing itself; might go on SALE soon!

This website is at the confluence of:
1. Red-Hot Android Robot/AI technology.
2. The name of a wildly popular cellphone/tablet/computer OS.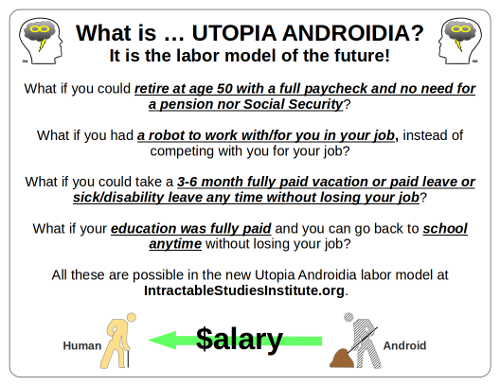 Utopia Androidia Labor Model.
Utopia Androidia Solution to Poverty and Hunger.


Contact: p r a e l 3 1 4 1 5 9 at g m a i l.
---
Copyright © 1999-2016 Patrick M. Rael